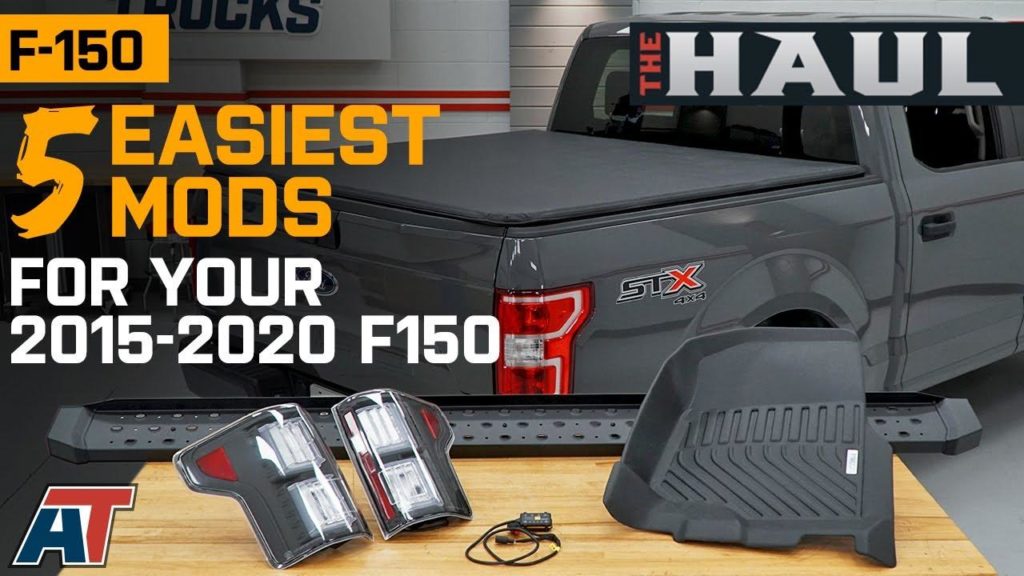 Sara Riordan, from American Trucks, selects her top five easiest mods for the 2015-2020 Ford F-150.
Here are the top five easiest mods for the 2015 – 2020 Ford F-150, and we have a video below that will take you through it. Each time folks try to do simple mods to their F-150, they often forget that there are other options out there. Items presented on this video are available at AmericanTrucks.com.
Sara not only shows us some great mod ideas, she takes us through the installation steps as well. Hosting American Truck's "The Haul," Sara gives the viewer some useful pointers in terms of product and the ease of installation.
One highlight in this video that we wanted to highlight is the various levels of effort needed to add these components. There are items that you simply place inside your truck, and others that require a bit of time to install. All of the basics of installation are illustrated in this video.
These mods are all "doable in your driveway, using simple hand-tools," according to Sara. These accessories include:
LED Taillights
Pedal Commander Bluetooth Throttle Response Controller
Proven Ground EZ Hard Fold Tonneau Cover
Barricade Rattler Steel Running Boards – Black
Proven Ground Precision Molded Front and Rear Floor Liners – Black
What's cool here is the fact that Sara actually shows you how these things work, not just how to install them. Having a professional quality video with a capable, knowledgeable host makes it a lot easier to follow. With that being said, if you feel like you want different mods for the 2015-2020 Ford F-150, you can head over to AmericanTrucks.com and see what they have.
Check out this video from American Trucks!